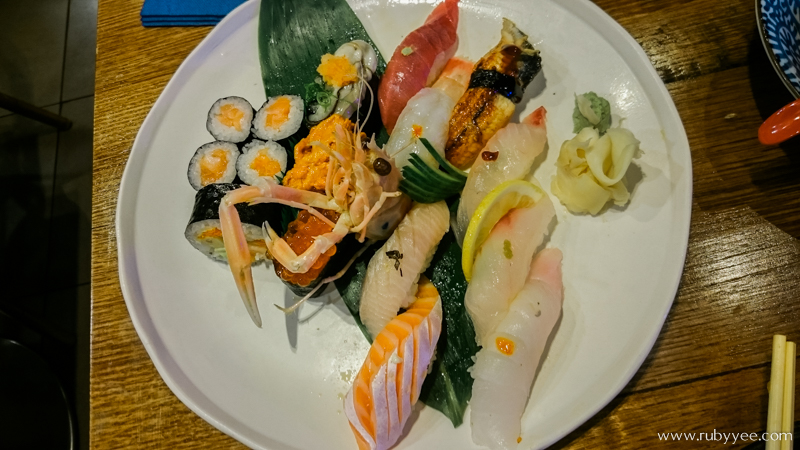 What's up? Long time no food blog. I've been wasting all my time doing calligraphy.
Good sushi's been hard to find since coming back from Tokyo. I'm all for the dodgy sushi rolls and take away joints, but sometimes you just need something better and tastier. Masuya Suisan AKA Sushi of Masuya is definitely up there and may well be our new go-to joint!
Okay, I'm a sucker for karaage chicken. I suck, but I can't help it. I wasn't really into this tofu. Nice, but totally not what I thought it'd taste like. Forever tainted by the agedashi tofu I had at Asakasa Mitsuke [四季の味 あかさか弥市].
Did I ever mention how much I fell in love with yuzu anything? I'd always been a fan, but the trip to Tokyo really tipped me over the edge to obsession and oh lord.
The tuna looks so stingy; in fact, it fell apart when I went to pick it up. It still tasted damn fine though. Also, that is some of the freshest uni I've had in Sydney. Tasty. Yup. Good.
I need to come back here for lunch some time soon and also…for food often.











8.5 out of 10
Masuya Suisan
447 Pitt st
Sydney, NSW 2000
Website | Facebook
Opening Hours:
| | |
| --- | --- |
| Sunday: | 18:00 – 22:00 |
| Monday – Saturday: | 11:45 – 14:00 | 18:00 – 22:00 |