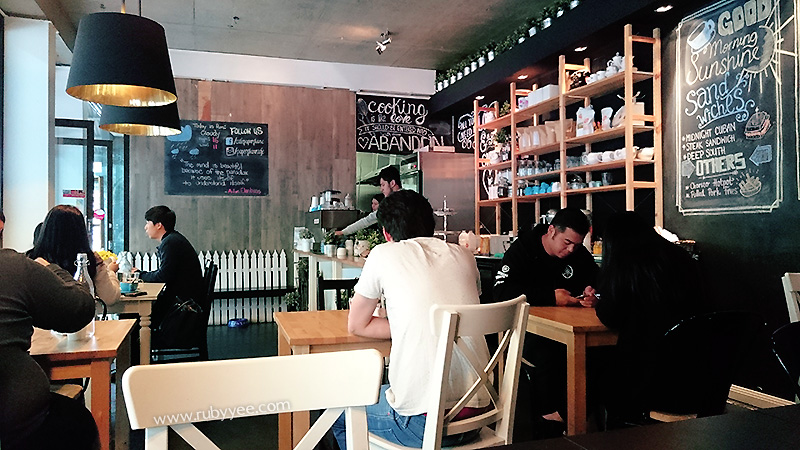 I had been waiting to try this place since it opened because I'd heard such lovely things. However, our party of four left with some pretty mixed emotions. While the food and coffee were great, it's difficult to judge a venue purely on the food — it's generally the entire experience that makes or breaks a place.
We arrived and wrote our name on the clipboard, as protocol dictates when one is placed out front. Well, they didn't bother checking the clipboard at all even though there were people vacating tables, so we went inside to let them know; no biggie…until we asked for a high chair. They don't have them. Okay, better let the mother know not to bring a child.
We took a while ordering because at the bottom of the menu it says something to the effect of no menu variations permitted. Finally, after about 10 minutes we decided and picky me, I just decided to ask anyway…I just wanted the Smashed Avocado with no tomato because nightshade vegetables and cutting down on them; annoying but again, not a big deal.
As you can see, there is a serious lack of plates going on at this cafe. The board that the big brekkie came on had split in it and was leaking oil onto the table as we ate. The food and coffee tasted great. However, one of our vegetable plate eaters wanted an extra piece of sourdough halfway through her meal because there wasn't enough bread to scoop up all the egg and mushroom on her board, so she asked our server….they don't serve extra because that's a variation on the menu. Wait, what? You can add extra mushrooms, smoked salmon, eggs, whatever because it's on the menu, but because the extra sourdough wasn't on the menu it's counted as a variation on the menu? Well, that's just stupid.
The end.










5.5 out of 10
Paper Plane Cafe
5/2 Horwood Place
Parramatta, NSW 2150
Facebook
Opening Hours:
| | |
| --- | --- |
| Sunday: | 09:00 – 14:30 |
| Monday – Friday: | 08:00 – 14:30 |
| Saturday: | 09:00 – 14:30 |