Choc Banana Ice Cream Recipe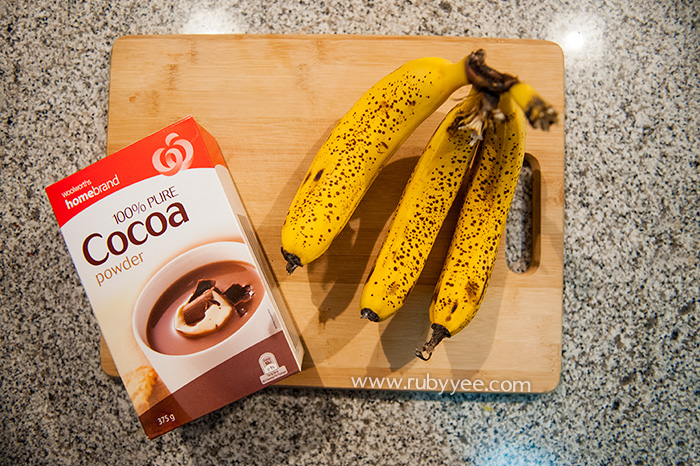 Yep, still on the good food kick for my skin. Not really sure it's helping much any more though. It's been just under three weeks and while I had noticed some improvement and less itching for a while, I've also noticed new plagues forming at a faster rate than before, but more on that later! We're here to talk ice cream!
Now, I've always been a sucker for junk food. If it's bad for me, bring it on because that's where the flavours are REALLY at! However, with this diet, I needed to find healthy options for all the crap I usually eat. This is actually the world's EASIEST recipe for chocolate ice cream! There's a whopping TWO ingredients! I just took my 8-9 bananas and a couple of tablespoons of 100% cacao powder and blended together!
I bring you…THE recipe!

Choc Banana Ice Cream
Ingredients
8 bananas
2 tbsp 100% cacao powder
Instructions
Peel bananas and place into food processor
Blend until smooth, or leave some chunks in there for extra bite
Toss in cacao powder and process until blended
Scoop into moulds
Freeze overnight
Enjoy!
Nutrition Information
Serving size:
1 ice cream
Kilojoules:
532