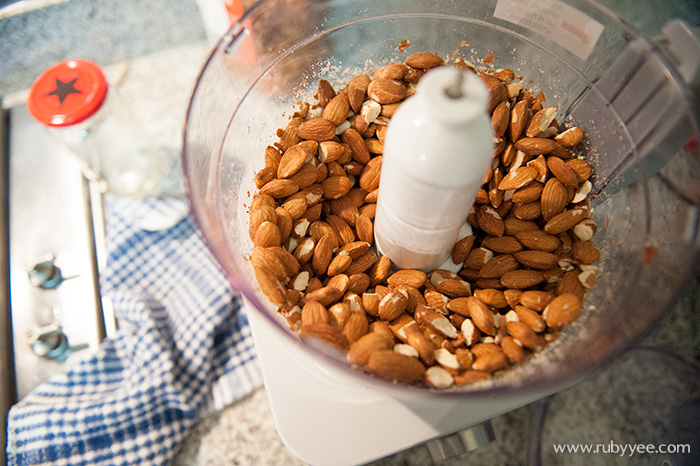 Where can we even get almond butter from? I'd recently made myself a batch of peanut butter and offered some to the family. My sister got excited, handed a kilo of raw almonds and insisted I make her some almond butter! And here we are today! Whenever I make these nut butters I always think it's not going to turn out. It turns to flour first, then the oils start coming out but only a little so the whole thing balls up, staying like that for a while and just when you think you've stuffed it up (again) it turns into glorious butter!!
The more foods I can make myself, the more I can be sure what's in there and hopefully better for my psoriasis! Anything that can help my psoriasis is something I'm all for!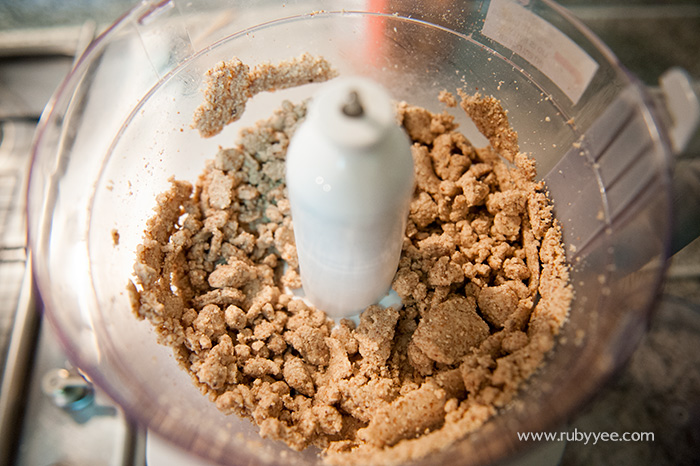 I always forget to take photos of the start of these recipes. I get too excited that I'm doing these.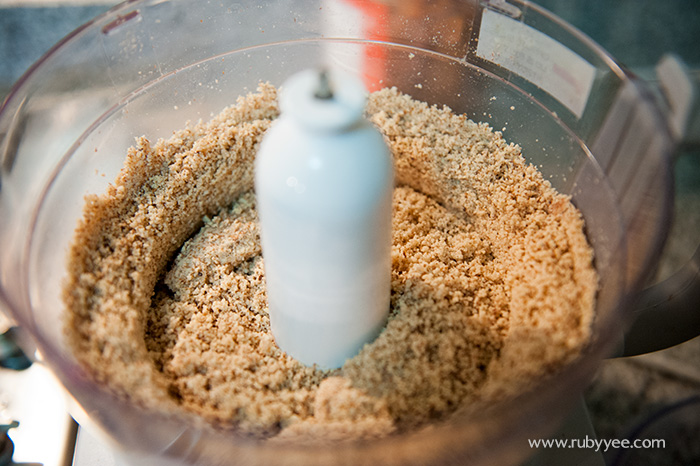 After a couple of minutes the almonds become powdery. You're on the right track!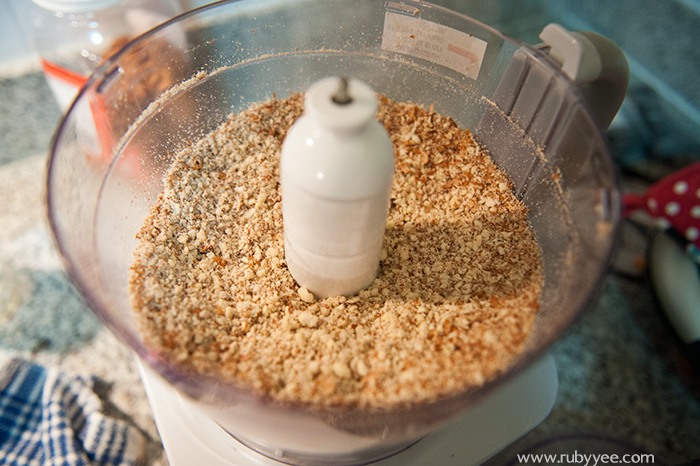 Now, they're turning into fine powder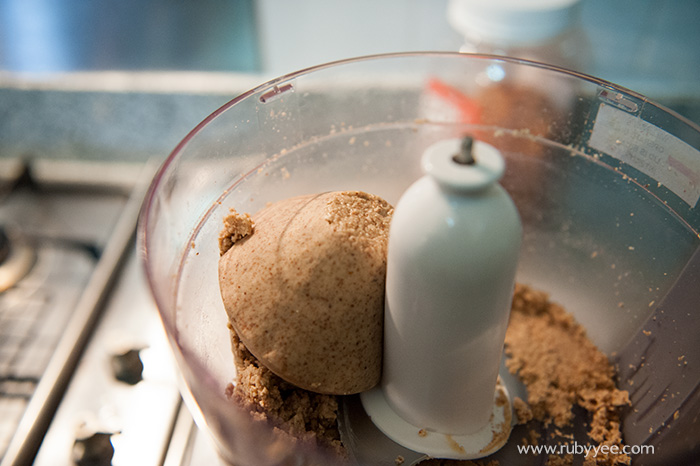 When the oils start to release the whole thing turns into a ball! It looks totally awesome.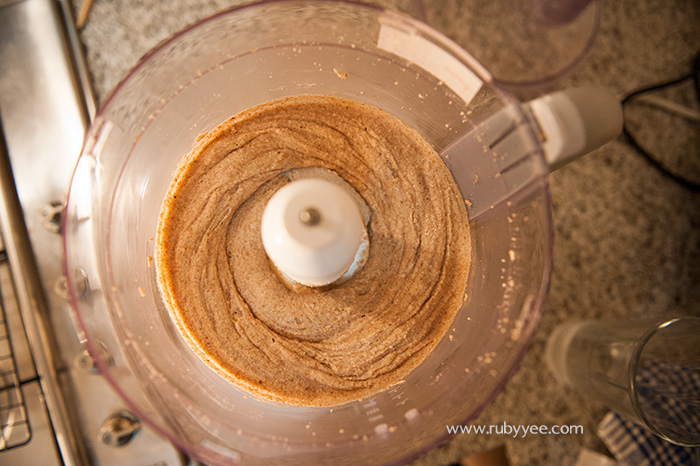 And, when they're starting to look like this, you've hit gold.

Jar that baby up!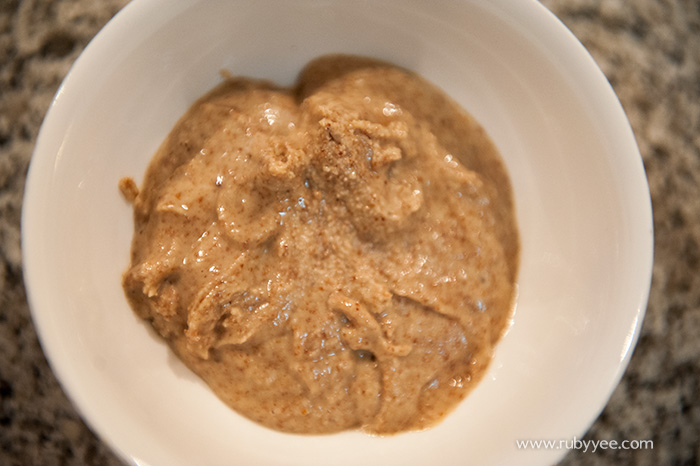 Leave some for right now!

Almond Butter Recipe
Instructions
Preheat oven to 180°C
Toss almonds onto a baking tray and bake for about 8 minutes moving the almonds around once or twice
Take out and wait for almonds to cool
Throw those babies into your food processor and turn on.
Scrape down sides every few minutes.
When the oils have released and the almonds turn creamy and smooth, you know that's when it's done! This takes about 12-15 minutes - longer than you think!
Transfer to jar and store in fridge.
Lick the scraper and enjoy!