Place Cards & Escort Cards
Prices start from $1.50
Paper not supplied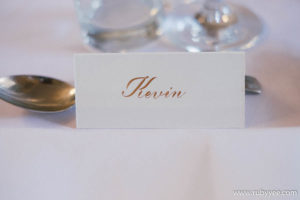 Envelope Addressing
Prices start from $3
Paper not supplied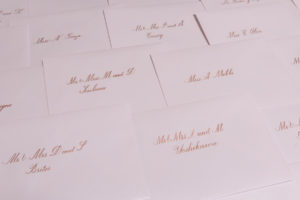 Invitation Design
Digital and hand-made services for every aspect of your wedding; including invitations, save the dates, place cards, and more.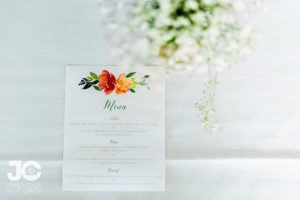 Signage
Hand made signs on chalkboard, mirrors, wood, acrylic, anything you can think of.
Includes, but not limited to, seating charts, menus, welcome signs, family signs, quotations.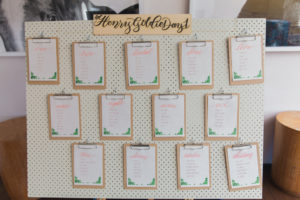 Rush Order
Turn around time frame for wedding orders is generally around three weeks upon receiving supplies and payment. The acceptance of rush orders is dependent on a calendar availability, and an additional 30% rush fee of the totaly order. Any orders that require less than the three week turn around time is subject to a rush fee.
Prepayment
We currently accept direct bank transfer or payments via PayPal. The first payment is a non-refundable retainer, which is 50% of the total project cost. This payment is required before work will commence on your project. If payment is delayed, the continuation of the project will also be delayed, or incur additional costs. The remaining amount will be due at time of completion. Orders will not be shipped or delivered until final payment is received.
Branding & Corporate
Get in touch and we can discuss your needs further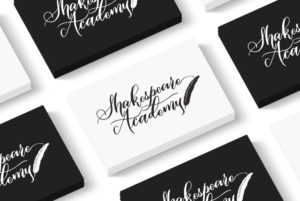 Digital Design
I can help you with your business needs such as designing and developing digital materials for email marketing and web pages. Designs are built in fully responsive HTML and CSS.
Get in contact and we can discuss further.

Others
Please contact me for anything you might need.