Japan 2016: Day 18 (Home time)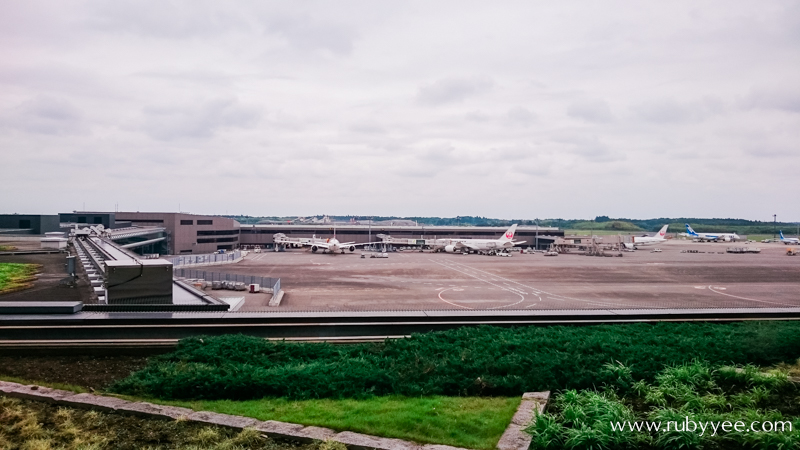 Packing last night was a nightmare. We arrived in Tokyo with one suitcase between the two of us and ended up having to cram everything into three suitcases. How did we even buy that much stuff? Whelp, our flight was at 7 pm so we did the last-minute checks and had some lunch down the road from where we were staying. This place is run by one man. He works like twelve-hour days, seven days a week. So he's making everyone's ramen and just tosses water, broth, and everything he doesn't want onto the floor.
Time to head off to Shinjuku to buy the Airport Limousine bus tickets and make the hour-long journey to the airport, since it was already nearing 2 pm. We willed ourselves not to sleep for the bus trip otherwise we knew we'd have trouble sleeping on the plane later in the evening.
The airport shops were crazy crowded and the lines for the food shops were too long to bother.
After checking in there were a few other shops with practically no-one in there so we managed to buy some junk food. Annnnnnndd….one last ice cream IC#30!
Let the many-houred flight begin…and then straight off to work after arrival.