Japan 2016: Day 11 (Back to the food life)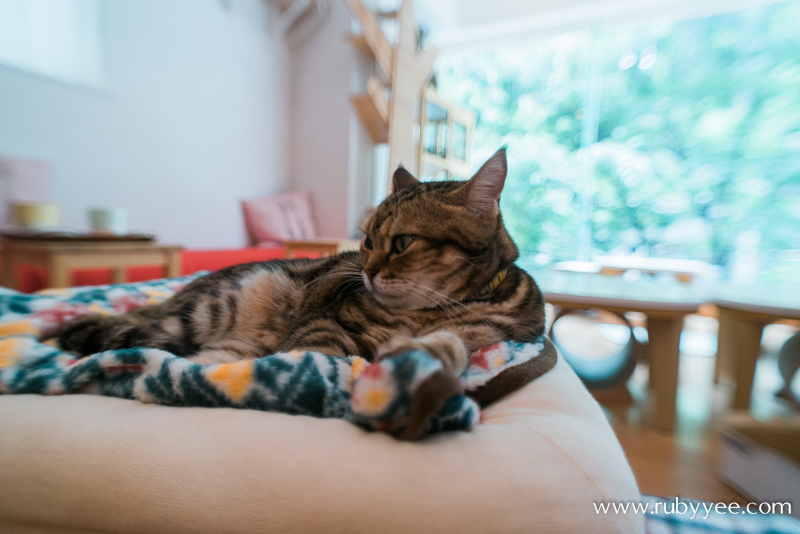 Waking up early stopped being easy. Ugh…lazy. We trampled to Shibuya to check out a nail shop and it is easy to miss. The sign is small, but the inside is heaven. PS, don't know if I mentioned, but I kept bashing my lens and broke the darn thing so that's why there's a weird zoom blur around the outside.
We were killing time by looking for a theme cafe and there was a cat cafe nearby, so we went in! Those damn cats are so lazy and omg they're so fat and cute. It was ¥1,050 for a half hour with a drink and biscuits.
After some shopping and bumming around (read: buying unnecessary Sailor moon goods), we were after a light lunch, and it just so happened that the Tokyu Hands in Shibuya has a cafe on the top floor with cool gyu toasties!
Now that lunch was out of the way, it was time to go on the hunt for some ice cream! That would be IC#16 HM#8. This thing is icy! I guess that's the only way they can stack it so high.
After this I decided to make our way to the Dominique Ansel Bakery in Jingumae and we walked through some really cute street that seemed out of place from everything else around it. We didn't stop at any of the shops, but the whole atmosphere felt really bright and fun.
We also pit stopped at Kiddy Land, and by pit stop, it was more like we spent an hour in there. Oops
Finally, we arrived at the bakery.
Ugh, the hype is hype. Yeah, the frozen s'more was kind of cool, but the flow of this place is stupid. If you buy stuff downstairs you can't sit upstairs. The cheesecake was such an immense let down – it was gritty and heavy. Not cotton-soft at all.
If you sit at table before your stuff comes out of the counter, you're kicked off because "you don't have food". So you're left standing there with a tray of food until someone vacates their table…all because you couldn't find a table first. Stupid gimmicks..why am I such a sucker? I'm also counting this damn s'more as IC#17.
Dinner took us back to a very traditional Japanese restaurant in Akasaka and a walk down some pretty funky streets.
Everything on the menu was Japanese – not a lick of English – so thank you Dad Yee for organising this awesome experience.