Japan 2016: Day 8 (Shopping galore)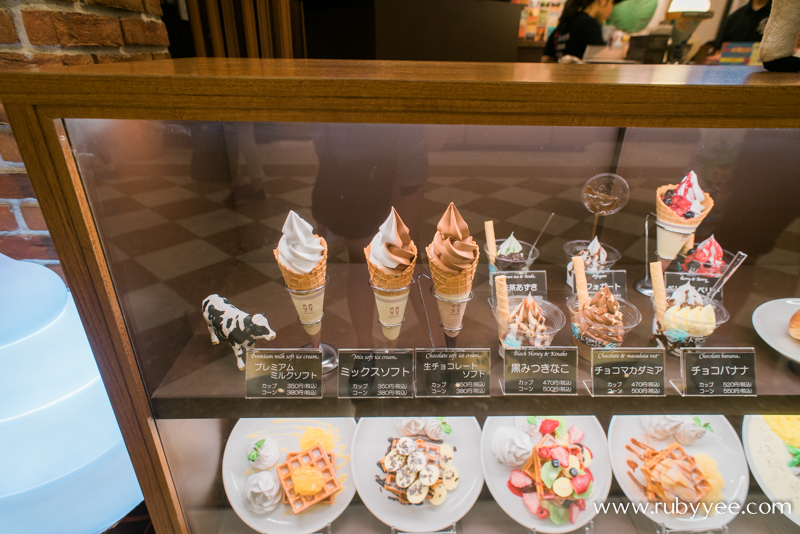 It's the weekend, which means quick, do everything in the morning before Dad and Mum Yee wake up! We set off for Ikebukuro to have some breakfast at Jonathan's. Gotta love their drink station – so many choices! We ordered some pancakes and grabbed ourselves some drinks. Chen accidentally got me coffee when I asked for chocolate, so we ended up having to pull out the katakana alphabet to start translating stuff. We got there in the end.
After filling up we went in search of the Evangelion Store. It took a while to find because it was inside the Parco department store and it's much smaller than when it was in Harajuku. Spent a little while in there taking photos and deciding what to buy.
Next stop, the ANIMATE shop! So many people. On one floor there was a line for the counter that went all the way around, along every single aisle which made it impossible to browse, and it's not like we would've bought anything if we did eventually find something we wanted. OMG line. I did end up buying some small Sailormoon goodies on another floor that had a much smaller line, though.
To the Pokemon Center! This place is a trek. It felt like we were walking to some far away place because it started getting quiet after crossing under the bridge. It was a little confusing to find because we didn't realise it was inside the Sunshine City Alpa. When we eventually arrived, it was pretty cool inside and this is coming from someone who isn't a fan of Pokemon. I had fun browsing all the goodies. I reckon we spent almost an hour in there and ended up buying a bunch of things.
Finally, Dad Yee was awake and ready to meet us. We waited for him to arrive before heading for lunch. Dad suggested we catch the train back to Ikebukuro since we were quite far and there was a sign pointing to Higashi-Ikebukuro station. Signs lie! The station was not nearby at all; in fact, it was probably the same distance to walk to both Ikebukuro and Higashi-Ikebukuo. At least, on the way we walked past Kenny's House, so I got me some ICE CREAM (IC#14 HM#6).
Dad took us to this awesome soba and udon place that was right next to the Milky Way Cafe, and I really wanted to try it, but the line was huge. We were tossing up between the 手打ちそば宮城野, The Milky Way Cafe, and Lotteria. Good food won out, obviously. After lunch, we stopped by a Don Quijote for Dad to buy some onsen egg makers, and what's this? I spot a tiny Sailormoon section and buy myself some brooch mints.
On the way home, I mentioned to Dad about walking past a Bake Cheese Tart Shop in the station earlier, so we go in search for it. Just follow your nose – the scent is strong. There was a huge line and we wait for about 5 minutes before calling it quits since there's also one in Shinjuku and we were heading there anyway, hopefully there'd be fewer people there. We was right! Really, I was only going to buy one, but since we waited so long we bought six instead. Good choice, very good choice.
After that, dad went for coffee, so Chen and I went in search of a backpack in Lumine Est, Lumine 2, and Lumine 1. What's the difference between the three? Who knows. My best guess is the price range for the brands in each from Est to 1 lowest to highest cost. I didn't want to limit my options, so I checked out all the shops in each Lumine for a backpack.
Time to get home, pick up Mum Yee and then head straight out to Roppongi Hills for some Italian food Dad insisted we try. At this point, I noticed I bashed my camera one too many times and must've knocked something loose. CRRRYYYY! Anywayz, we had the weirdest, thinnest pizza pie ever and some pretty awesome cucumber. There was also an uni pasta, but I was still reeling from the slimy dinner last night, so couldn't stomach another slime-fest.
On the way home we stopped by a grocery store with some pretty odd opening hours. I bought myself a blueberry mochi ice cream (IC#15) and it tasted completely heinous. So offensive to my taste buds I almost wept. Wasted tummy space. In fact, I was so upset I made everyone take a detour on the way home to buy a bunch of Haagen-Dazs! Meet IC#16, #17, and #18.
Cravings satisfied…for tonight.