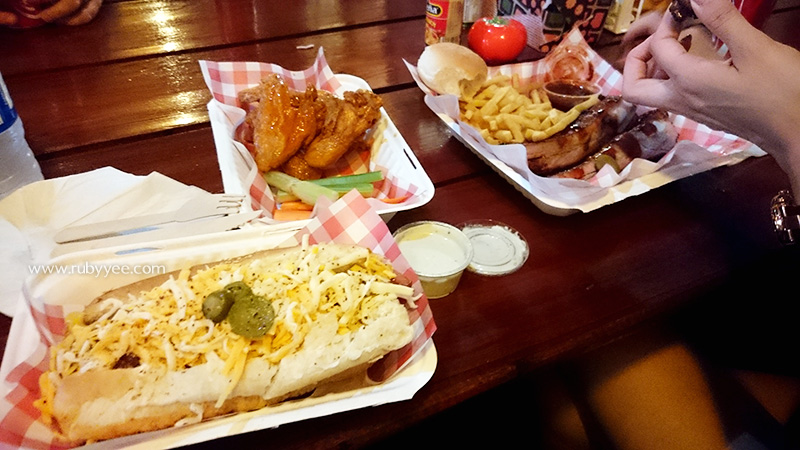 Holy Smokey goodness!
This place is easy to walk right by. It's a tiny place and the room quickly fills with customers and smoke – it'll get you salivating in no time. There is a heavy stream of orders coming in via the phone for delivery and an even heavier stream of people ordering take out. We dined in. Ugh, can I just say it was great and be done with this review? Writing it up is making me hungry again thinking about the food.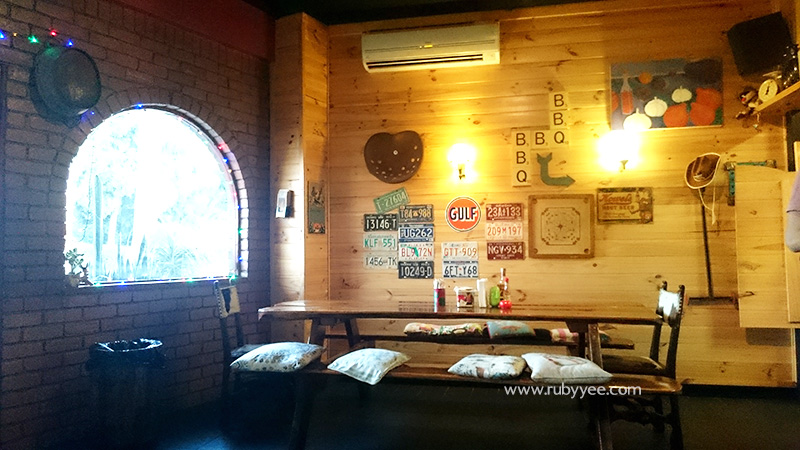 We walked in about five minutes after opening and the smokey fumes were already in full steam and spent about 30 second inhaling before even taking a look at the menu to order.
It took about 40 minutes to get out food — they were having a few issues with the delivery that night. There are few times when we are happy to wait this long for our food, and this was one of them.
The hickory smoked ribs were the best thing of the night. The smokey flavour…it was smokey and it was delicious. The spicy wings were a little disappointing. The flavours were all there, the blue cheese sauce was bluer than I'm used to but I actually liked it! The only thing – they were overcooked..the drumettes were dry and you could barely bite into them. New York Dog was cheesy and tasty, and I rather quite enjoyed it even though it felt like a regular glorified hot dog.
Can't wait to come back with Burger Crew.










6.5 out of 10
Taste of Texas BBQ
100-102 Pacific Highway
Waitara, NSW 2077
Website | Facebook
Opening Hours:
| | |
| --- | --- |
| Sunday: | 18:00 – 21:00 |
| Monday – Tuesday: | Closed |
| Wednesday – Saturday: | 18:00 – 21:00 |