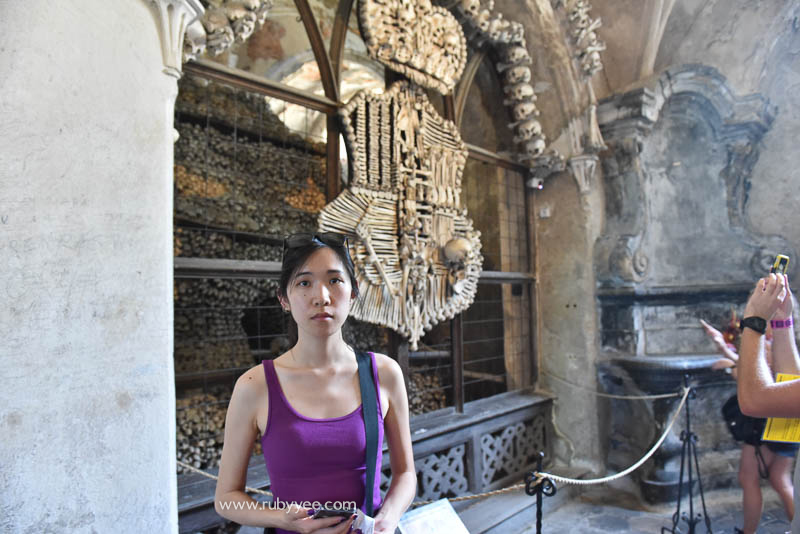 Making a promise to myself to finish off Europe before I jet off to Tokyo in about a month.
All the Google searching and guidebook reading freaked me out about the Prague leg of our trip. I have a tendency to overthink everything and psych myself out. In the end, Prague turned out to be a beautiful city, albeit a little crowded with bucks parties..
We really felt the lack of air conditioning here because apparently we arrived in a heat wave. That 40°C for most of the day — and those were long days. Heat headaches every day. Hurray!
Food
Czech food is nothing like any of the other European foods we'd experienced. It does not look very appetizing at all, but the taste is the exact opposite — talk about not judging a dish by its cover. I also found some metal pellets in my duck on the first night, which my eatmates decided were bullets. *shrug*
So, not only is the food good, it's also cheap! But…look out for "bill creep" — apparently some places have been known to tack on some extra items onto bills of foreigners who aren't able to read the items on there…like us. Oops, oh well, it was cheap enough. The dumplings were SO delicious, but I feel a little weird calling them dumplings because they look nothing like Chinese dumplings!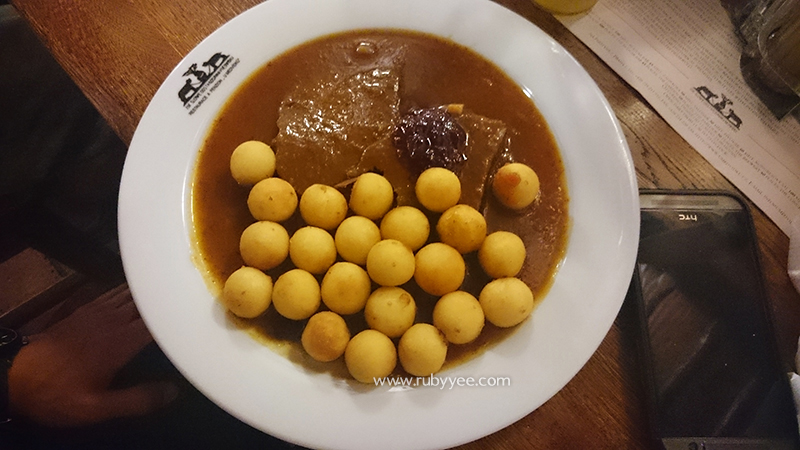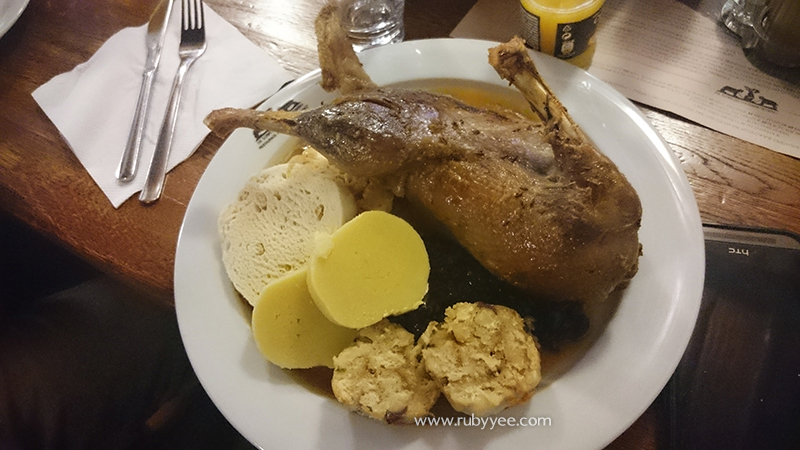 We had some mighty fine gelato in the old town. There are plenty of flavours to choose from, but gooseberry was definitely a stand out. Don't be afraid to ask to try a few different flavours.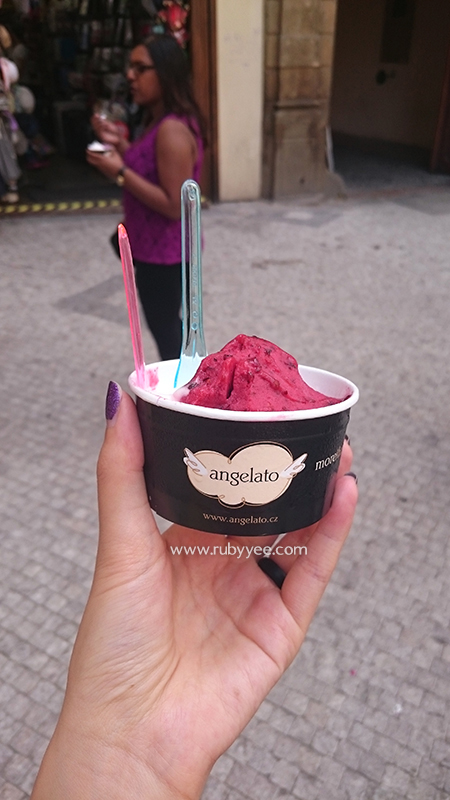 The trdelník were a little underwhelming, though. Many sad faces. It didn't taste great – not amazing like a stroopwafel. Really, it felt like a tasteless doughnut.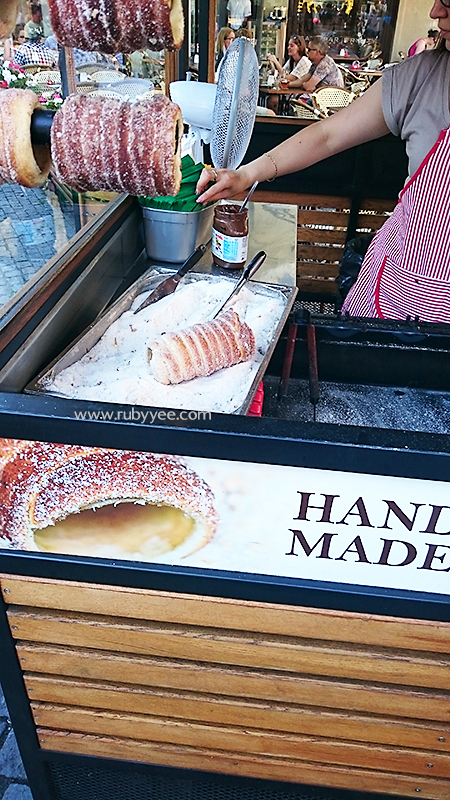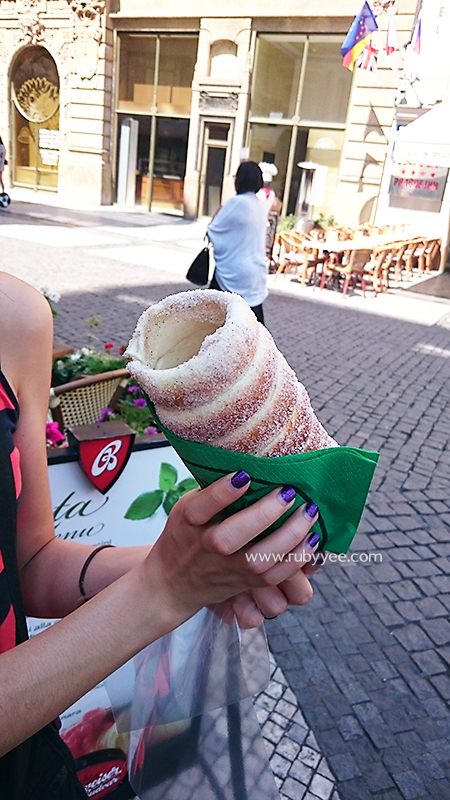 At this point we were really craving some Asian food again, but we ended up having probably the worst Vietnamese food in all the land. The rice noodles tasted like they had been washed/bathed/cooked in some kind of barn or horse poop water.
Not so much food related, but we happened across a cat cafe and couldn't help but go inside! FAT CAT! The lady who ran the cafe was very friendly and we had a lovely conversation about her other business hosting/being a tour guide for buck's parties and how dangerous Prague could get.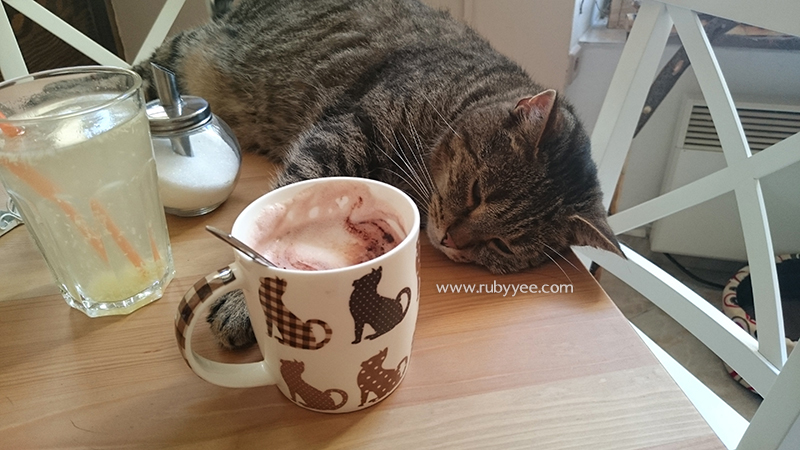 Sedlec Ossuary
OMG! I was in heaven! This was one of my main reasons for visiting Prague. I heard about this and couldn't wait to visit. I thought there'd be more bones, honestly, but standing inside the underground church on a steaming hot day did wonders. We spent a good hour in there taking in all the bones and staying out of the hot, hot sun. I think of this as the prequel to the Paris Catacombs. Have some photos so you can also enjoy: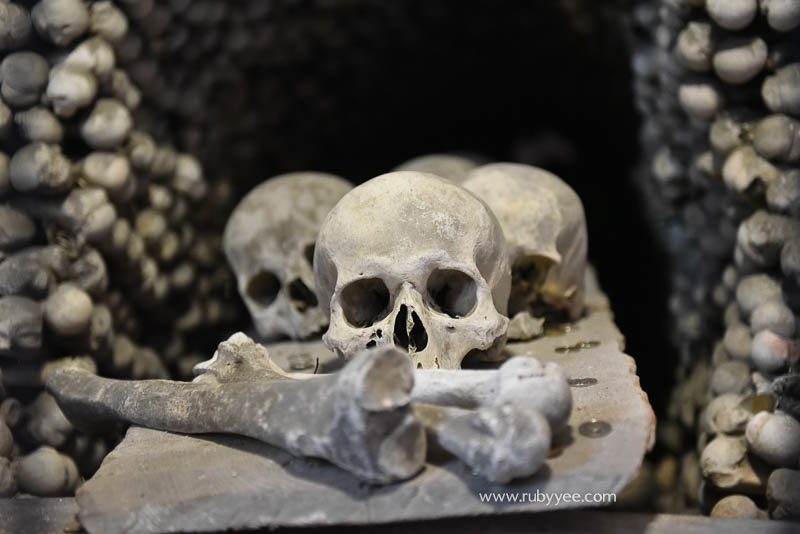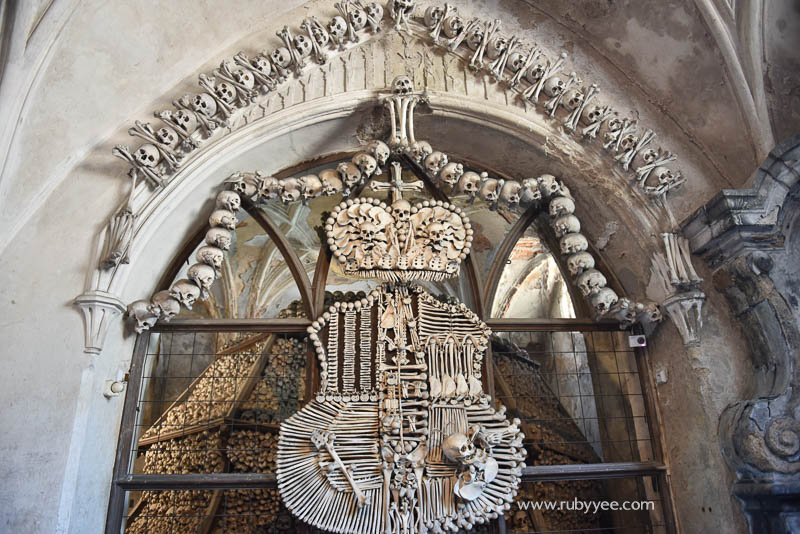 Sights
Prague castle and church at sunset are probably two of the most beautiful sights we experienced the whole time. We accidentally caught the tram one stop too many and having to walk back over the Charles Bridge to see Prague Castle at golden hour. The only kind of accidents that should happen…and not getting caught without a valid ticket on the first night..but we'll just glaze over that part.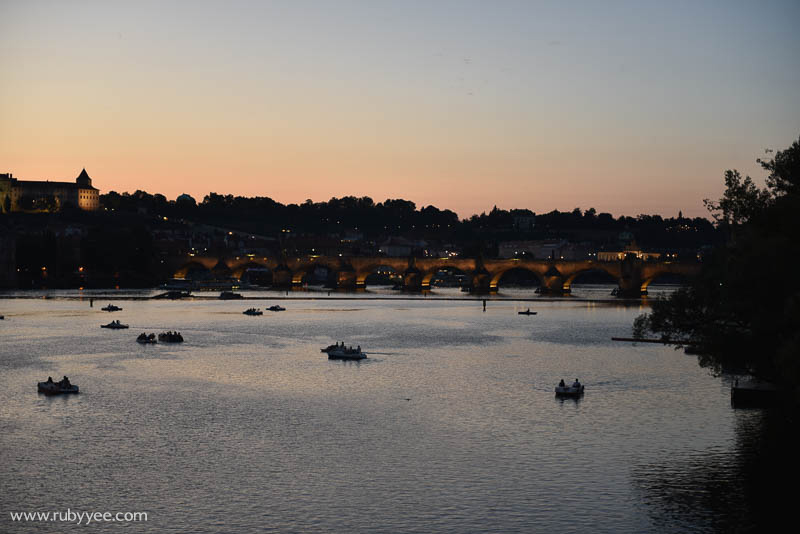 The creepy faceless babies are creepy…especially at night on top of the telecom tower.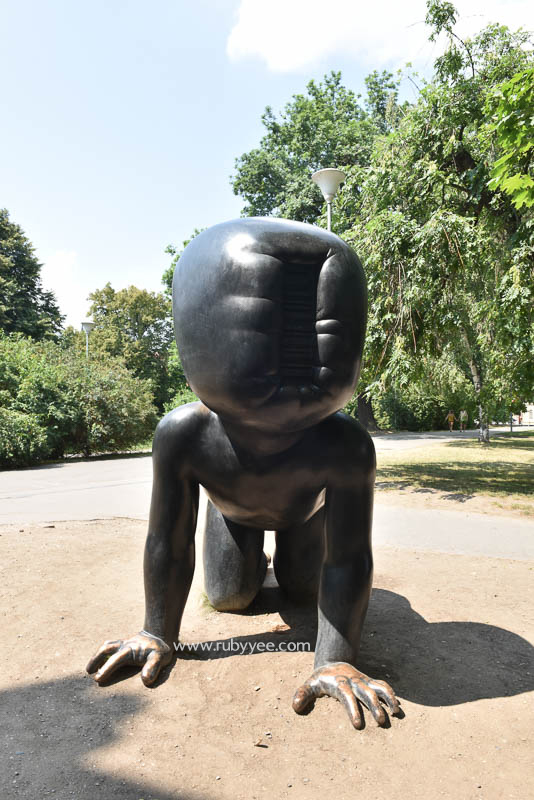 Time to board the overnight bus to Zurich!