After a lifetime since visiting the Hello Kitty Diner, I've finally decided to do a write-up! Go procrastination.
Lunch time on a Sunday is naturally the perfect time to go for waiting in line. We waited the better half of a clichéd hour before we were seated. They have a weird (read annoying) thing where they seat people who are in pairs at the four or six seated tables, without asking them to share so people who come in larger groups are forced to wait or sit in a line at the bar. I was excited when I heard the burgers were by the folk who do Chur Burger, and that's pretty much what the burgers tasted like.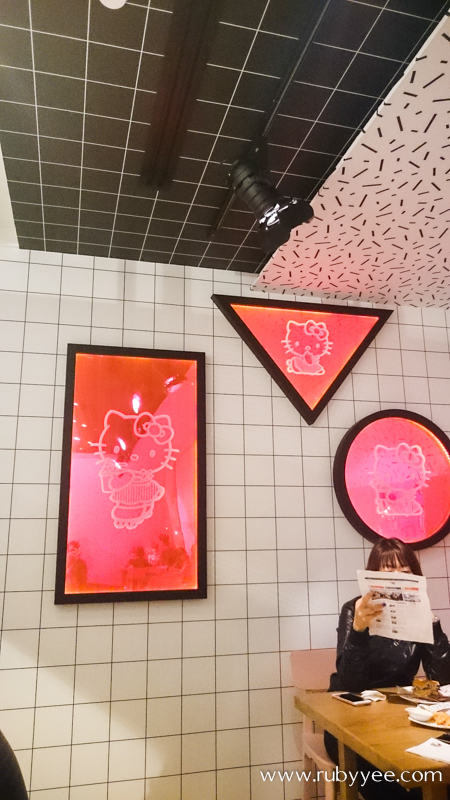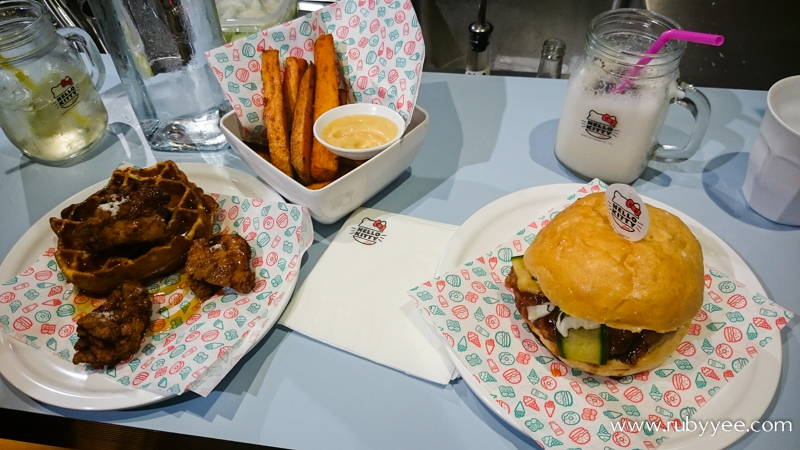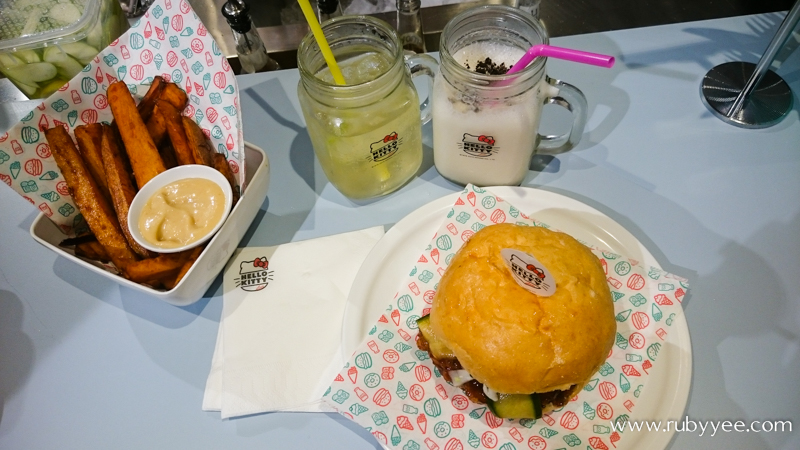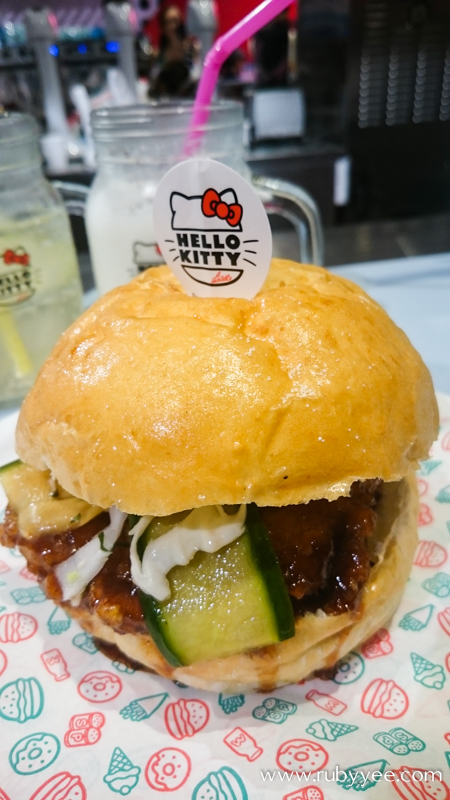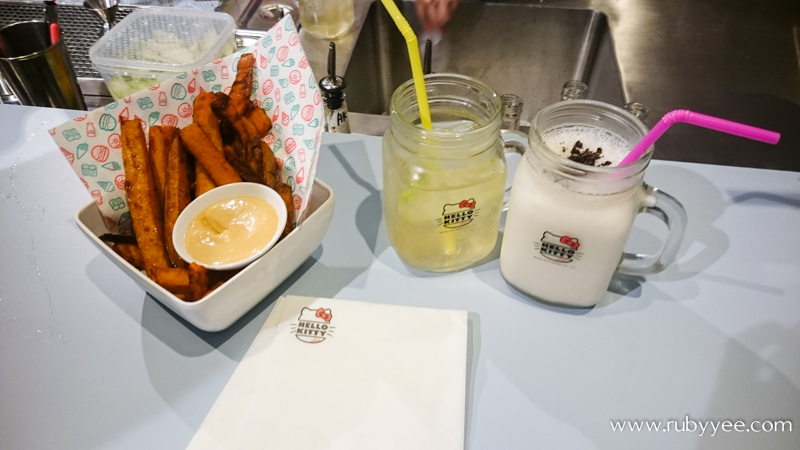 The sweet potato fries were dripping in grease; they were soggy and heavy! They weren't crispy or crunchy; just dense and heavy. The miso mayo made it taste better..but not really like miso.
Sooo..the pancake milkshake was the highlight of the day. It tasted absolutely incredible. Kelis would be proud. However, $8 for a tiny mason jar is a little reminiscent of highway robbery.
The Gee Gee was a pretty average burger; No crunch to the chicken, standard soft, fluffy buns, tasted nothing like kimchi, but it did feel and taste similar to a Chur Burger so it's not bad. They smeared the sauce under the patty so my bun was falling apart towards the end. D:
I'm not sure if I'd go back – the food wasn't bad, it was just expensive for the portion sizes. I'd probably go back if a mate asks to go, but otherwise don't see it.










6 out of 10
Hello Kitty Diner
The District, Chatswood Interchange
436 Victoria Avenue
Chatswood, NSW 2067
Facebook
Opening Hours:
| | |
| --- | --- |
| Monday – Sunday: | 11:00 – 21:00 |