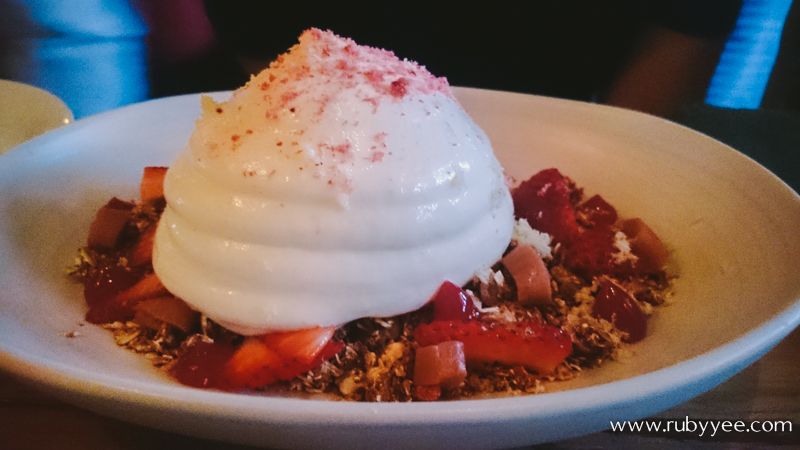 Long time no post; I've just been busy procrastinating. A (long) while ago a few mates ventured out to try Hartsyard, finally. Not my mates, but Chen's mates – I insisted on tagging along when they suggested it. I have to say I'm not particularly impressed by the result which gives me sadface because everyone said such wonderful things about it. Let's just get to it then, shall we?
First dish was Scratchings (chicken skin, togarashi, lime [$14]) and that was a nice start because we were starving and still waiting for people to show up. Good deal of oil.
I was most looking forward to the soft serve for dessert and was shattered when I tasted it. The soft serve was average and the cone was terrible – it tasted like a cheap, stale home brand cone from Franklins or something. McDonald's has a better tasting cone.
Look at that mountain of ice cream. Yummo.
BLOB!!
From looking at the prices on the menu, we all expected either utterly amazing food or relatively large portion. When the dishes hit the table they were neither. I doubt I'll be back in the future unless someone desperately wants to try and an even slimmer chance of recommending this place to friends. So disappointed.










5.5 out of 10
Hartsyard
33 Enmore Road
Newtown, NSW 2042
Website | Facebook
Opening Hours:
| | |
| --- | --- |
| Monday – Tuesday: | Closed |
| Wednesday – Sunday: | 17:30 – late |