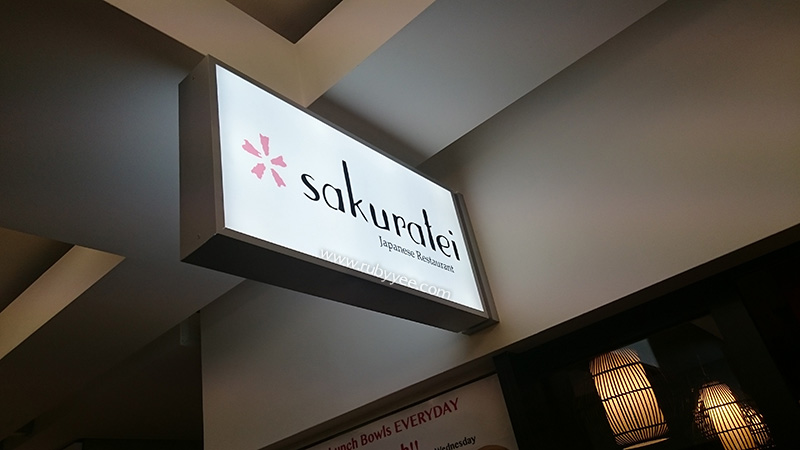 For years, I've zipped past this restaurant, baffled by the sign outside, and every time I say to myself I will visit one day. Finally, the time has come to make the decision of visiting either Sakuratei of Kabuki Shoroku. The choice was easier since we were heading there with a couple of friends so were after more of an izakaya option not because we drink, but because variety! Sakuratei definitely offers some very authentic eats tucked away in this nonchalant location. The sign is easy to miss as it's single sided; one side says Sakuratei, but the other say Kabuki Shoroku.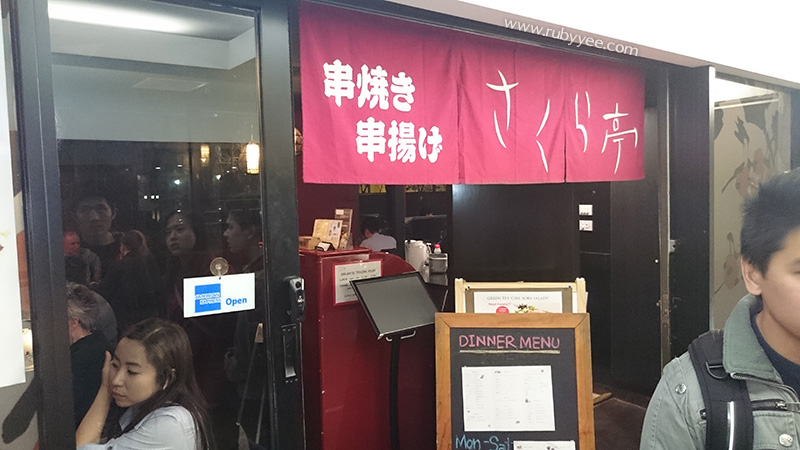 I know, I know, I don't eat beef, but I can hardly ever (never) say no to a good beef tataki – my one weakness. I had two whole slices and not only was I not disgusted by the taste of beef, I loved it; in fact, I could've had a whole other plate of this to myself.
I ate around the crab, mostly the cucumber on the side, but I love Japanese salad dressing.
When I said my one weakness was beef tataki earlier, I obviously forgot about ox tongue. Oops…but honestly, who doesn't like ox tongue?
We saw this on the menu last minute and Chen (formerly The Mister) wanted this ordered, and so we did. Gooey, cheesy goodness. We'd made deep fried brie in the past and Camembert is just as tasty although, the wedges are much smaller than we make at home!
If you're after traditional Japanese with a hint of the modern then be sure to try Sakuratei. There are some great options for lunch as well and I would love to try those out one day soon, as well as Kabuki Shoroku!










8.5 out of 10
Sakuratei
202 Clarence Street
Sydney, NSW 2000
Website | Facebook
Opening Hours:
Sunday:
Closed
Monday – Friday:
11:30 – 14:30 | 18:00 – 21:30
Saturday:
18:00 – 21:30
Public Holidays:
18:00 – 21:00