Travelling with Psoriasis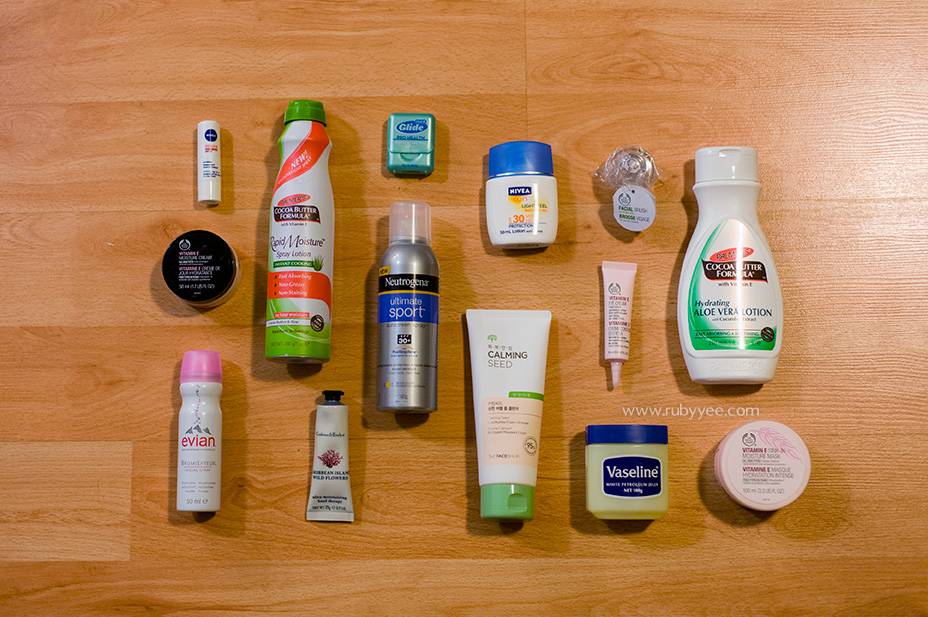 I'll be heading off for a month-long vacation to Europe in a couple of days with The Mister…and my psoriasis. Guaranteed I will eat and drink inappropriate things so it's only natural that flare-ups and general dry skin are always on my mind during the packing process which usually starts about two weeks early because I'm a freak like that. Shh…I like to make a list, lay things out, check the list, switch things out, double check everything, and then finally pack everything up the night or two before.
Here are a list of all the lovely and not so lovely things I always take with me…
Carry on:
Evian Facial Mist
Sorbeline is great for face and body
Empty water bottle to fill up after customs
Lip balm – the first thing I do when I get on that plane is whack on the lip balm
Toothbrush and paste – oral hygiene has a potential effect on psoriasis!
Telfast in case I am feeling suddenly itchy on the plane
Checked baggage:
More Telfast
Ample creams and lotions – need to keep those lesions at bay
Eye cream
Face cream
Mystery pills from the acupunturist
Mystery ointment from the acupuncturist again
Typical steroids just in case I need something a little stronger
Shampoo – I bring a shampoo I know won't irritate my scalp
Sunscreen
Face wash and a manual facial brush because I'm not lugging my Clarisonic around with me
Vaseline
Hopefully with all the arsenal I can keep all the nasties at bay, if not…I can always get a massage to help relax, I am on vacation, after all.
How does your arsenal look when going on vacation?
Look forward to some posts about my travels when I return!