Sometimes you just gotta have dessert for breakfast and when I saw images of all the lovely cakes available at One Seed Patisseries, I knew this was one of those times. I wanted to get as much dessert in me before I filled up on the savoury stuff. Just as well, I had three others attending with me and I was able to try a nice variety of foods. Just look at them! Bet you can't wait to see what we ordered!! It took a lot of staring and drooling into the cabinets before I knew what to order.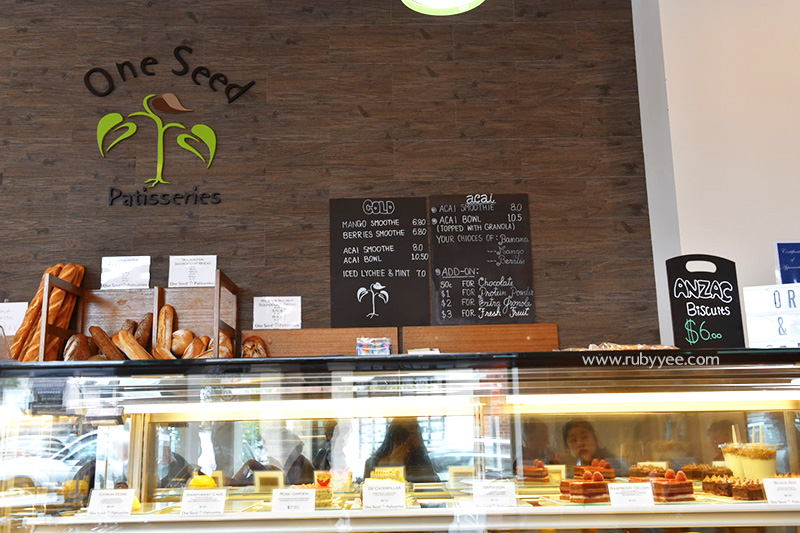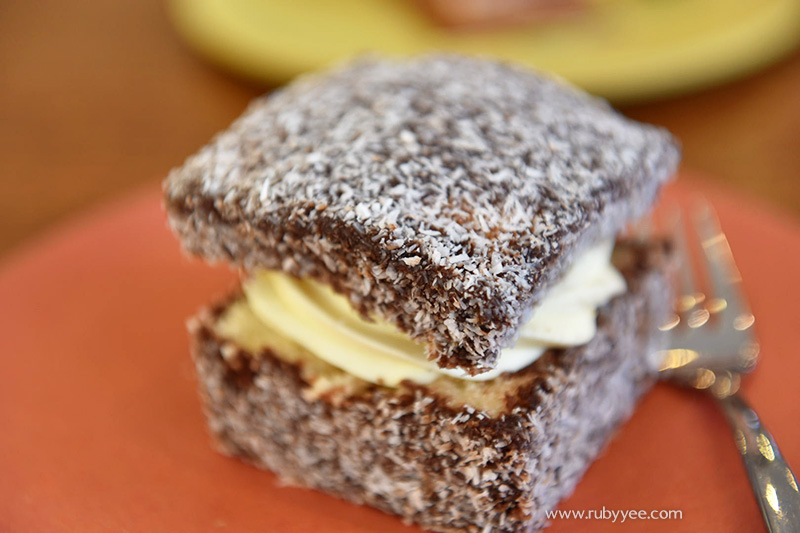 I love a good creme filled lamington! They are my absolutely favourite thing in the world because they make me think of my childhood. *reminiscing*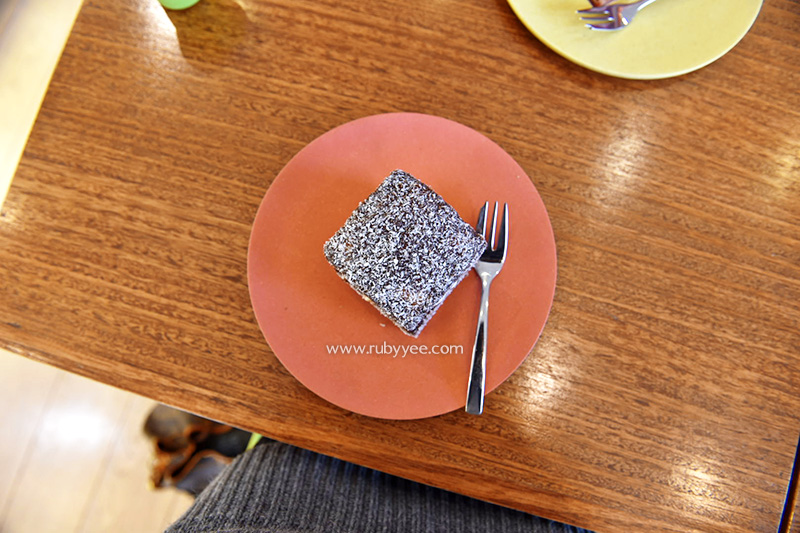 TOP VIEW LAMINGTON! Look how perfect and beautiful it is just sitting there, waiting to be devoured. Yes, the sponge cake was light and fluffy, the coconut wasn't overpowering and the creamy centre was beautifully fluffy as well!

That would be a Raspberry Delight – feuilletine biscuit, milk & white chocolate ganache with raspberry jelly ($7.50). It's so far away … *grabby hands*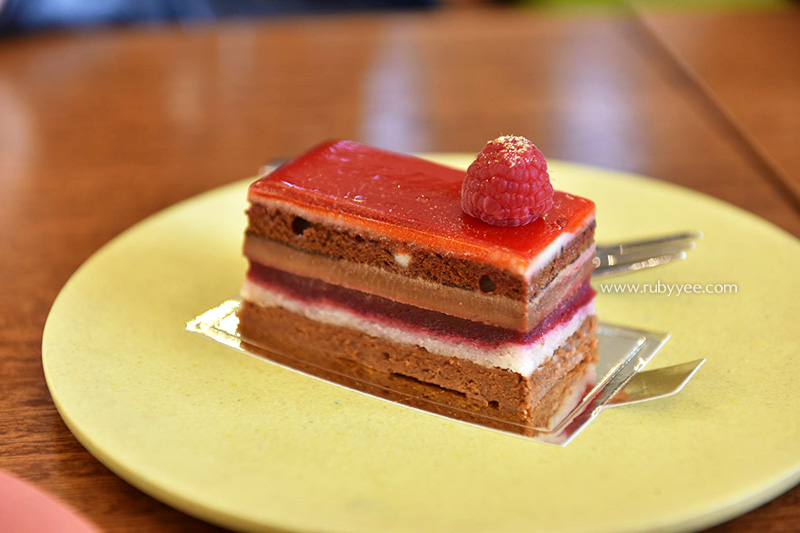 Here's your closeup. I loved everything about this cake; the jelly was nice to break up all the chocolatey goodness.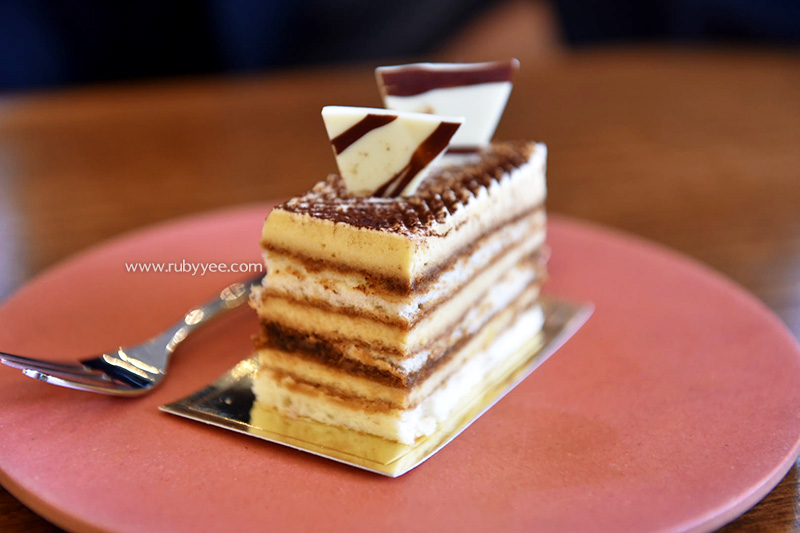 Ahh, the Classic Tiramisu – vanilla sponge with mascarpone cream ($5.90). Who doesn't love a good tiramisu, and good this certainly was!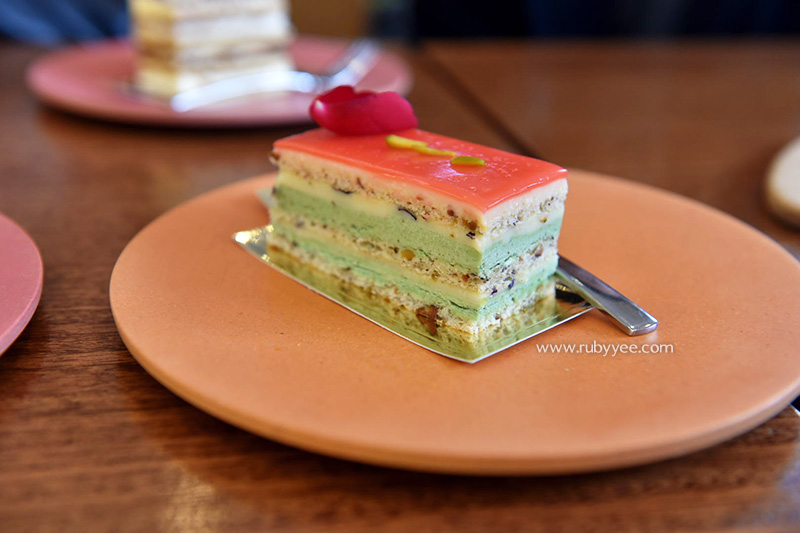 This here would be the Rose Garden – pistachio sponge with fresh rose and white chocolate ganache ($7.50). This would be my least favourite of the four cakes, but that's not to say that I disliked it. I'm actually not much of a fan of pistachios in cakes, or really nuts in anything – they should be eaten on their own! However, if you're a pistachio/nut fan then you should probably order this one.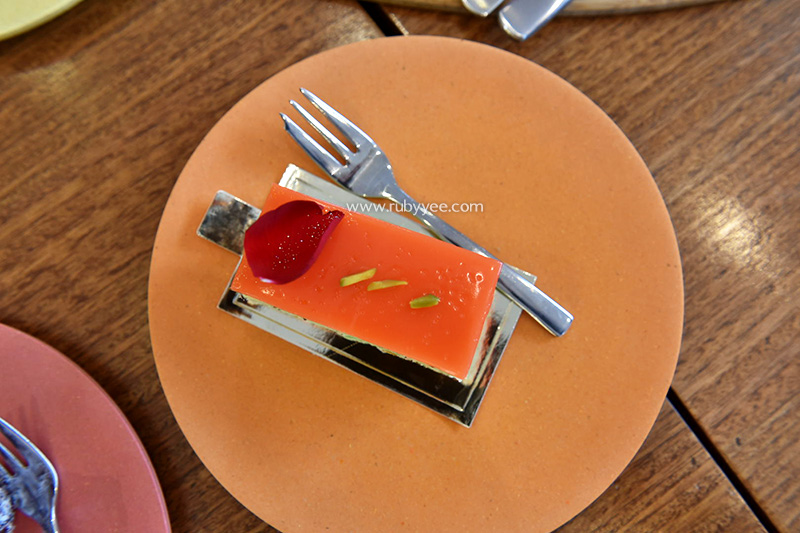 Here come the savoury foods; I forgot to get the prices because I was too busy ogling the cakes, sorry. But the savoury stuff: tomato & cheese quiche, spinach & ricotta quiche, meat pie, and a half eaten sausage roll. Then there's some extra photo-porn.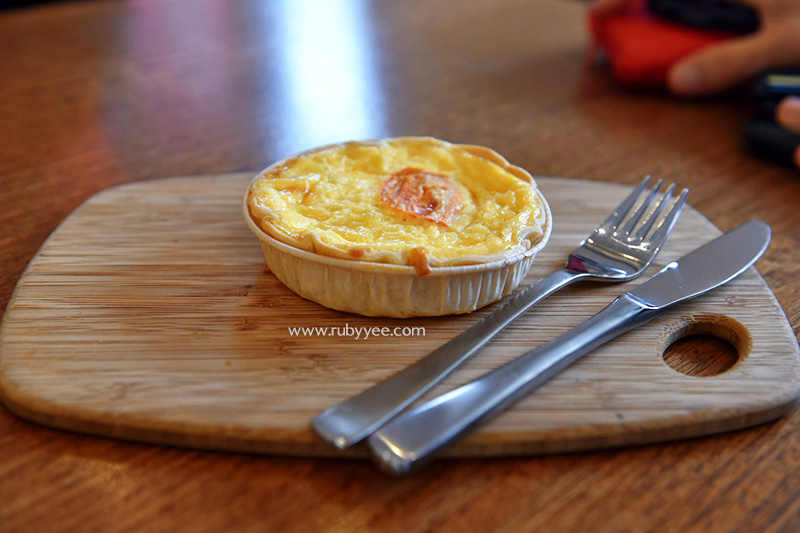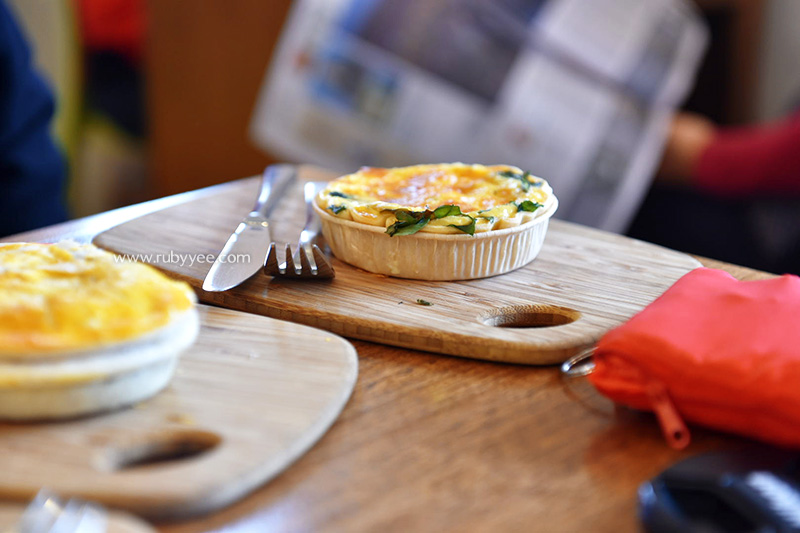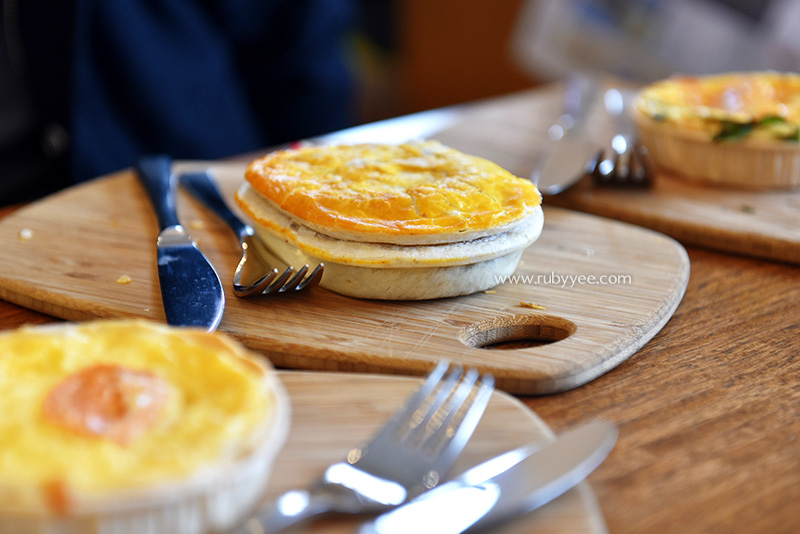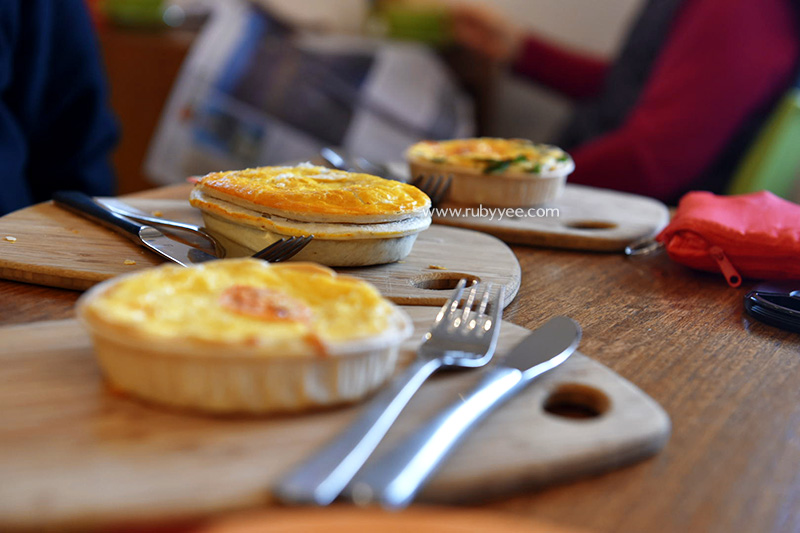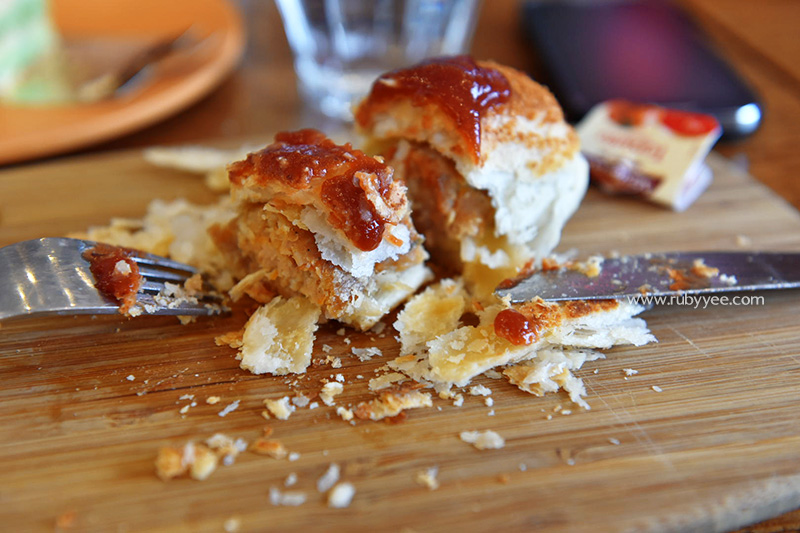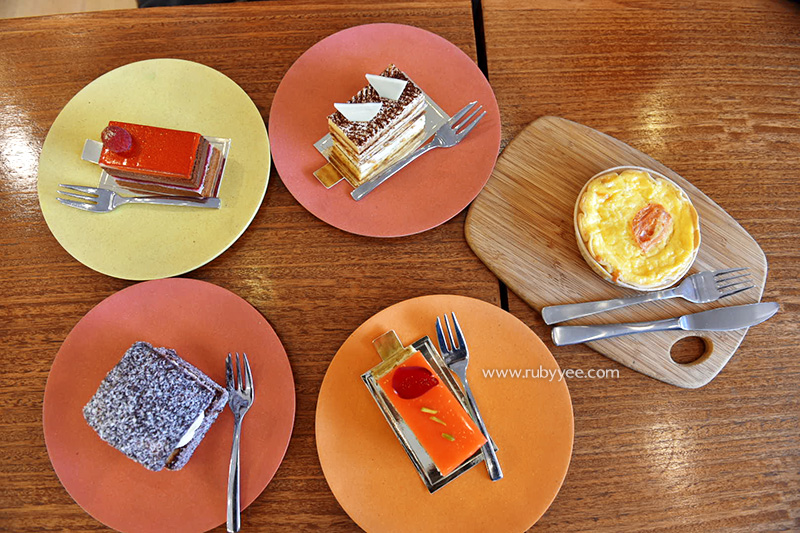 So, when are you heading down there to try their cakes?










8 out of 10
One Seed Patisseries
160a Longueville Rd
Lane Cove, NSW 2066
Facebook
Opening Hours:
| | |
| --- | --- |
| Monday – Wednesday: | 07:30 – 18:00 |
| Thursday – Saturday: | 07:30 – 21:00 |
| Sunday: | 08:00 – 16:00 |