Blast at Bonarche Burgers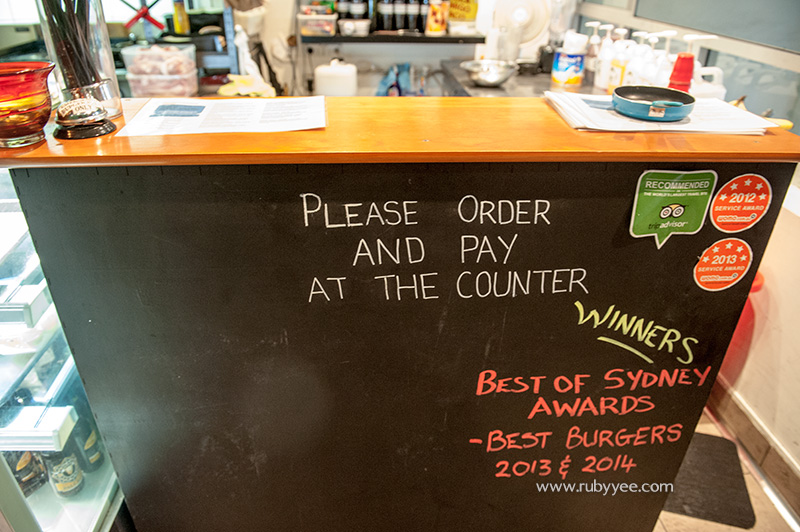 When you decide to hit up Bonarche Burgers don't eat anything for the whole day! You'll want to bring your appetite…and then a little extra! These burgers are large and large! Just to reiterate: they are huge, but don't worry, they're so tasty you'll easily down them! Also, don't forget to order a "side" of chips and down those too.
We— and by we, I mean The Mister— ended up having a pretty eventful night there and I question whether we are welcomed again in the future or not! After ordering and receiving our burgers the owner/manager came over to ask how our meal was and The Mister, looking stunned, dribbled burger juice all down his arm, onto the table and then to his shoe and floor before letting him know he was enjoying his meal. About five minutes later, the manager comes around to clear up the nearby table and asks if we need anything. The Mister, obviously stunned again, ends up spilling an entire glass of water over everything, the floor and the rest of us. He then proceeds to tear out chunks of tissues in an attempt to mop up while apologising profusely.
Keep your burgers in their wrappers, especially the Bonarche Burger, or sauce will go everywhere. Learn from The Mister.
All in all, these guys won best burgers in Sydney for a reason. You have got to try them out!










8.5 out of 10
Bonarche Burgers
14 Norton St
Leichhardt, NSW 2040
Website
Opening Hours:
| | |
| --- | --- |
| Thursday – Friday: | 12:00 – 15:00 & 17:00 – 21:30 |
| Saturday: | 12:00 – 21:30 |
| Sunday: | 12:00 – 20:00 |