Psoriasis Awareness Month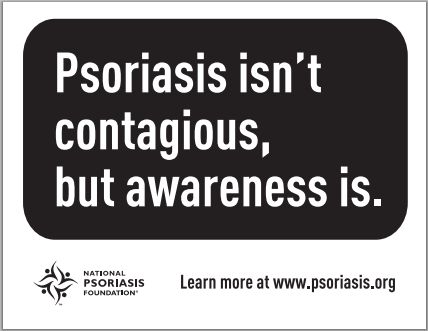 August is Psoriasis Awareness Month in the United States and while it's great that an awareness month exists for the States, psoriasis awareness and acceptance within Australia is still not "on the map". We need to acknowledge Psoriasis Awareness Month! We also need to be aware of World Psoriasis Day which is October 29 annually! Promote and raise awareness!
Australians living with psoriasis can often feel judged by the general community. The "Help Clear the Psoriasis Path" petition aims to improve our understanding and acceptance of psoriasis as a serious health condition and increase support for those living with psoriasis.

By raising support for this petition and its cause, Psoriasis Australia is opening the door to improved choice for patients and greater knowledge and awareness amongst healthcare providers.
– Got Psoriasis? Don't Hide
Remember: Psoriasis is not contagious but awareness is!